We are Northern Europe's largest seed potato breeding farm. We are responsible for the cultivation of our 750 ha of seed potatoes, using our large pool of machinery which includes a range of machines from Grimme and New Holland. We always strive towards handling the potatoes gently and through GPS control we can avoid rocks and ensure minimal damage to our potatoes. We grow potatoes with thoroughness and care, so that we can guarantee a high quality product. The potatoes are hand-sorted when they are taken up and undergo intermediate to remove any impurities, so only fine products are stored. The potatoes are stored in our 5 warehouses, where with cooling capacity/ventilation, we can ensure the quality of our seed potatoes throughout the season. A total of approx. 30,000 tonnes enter storage annually.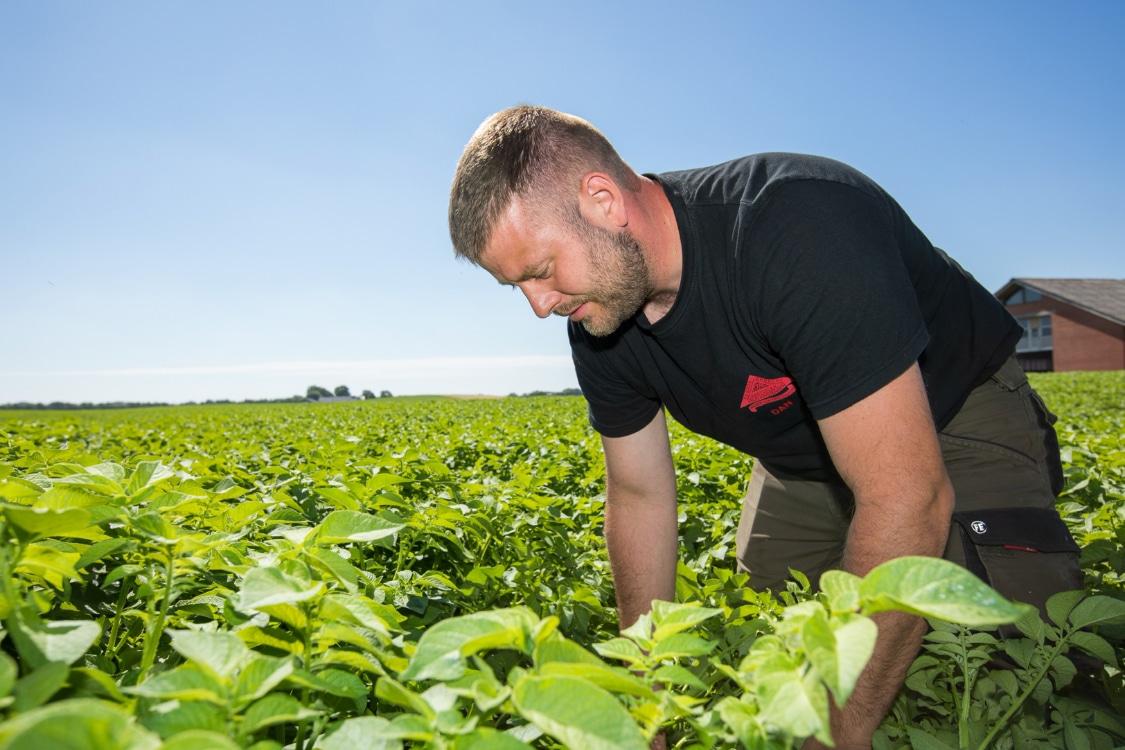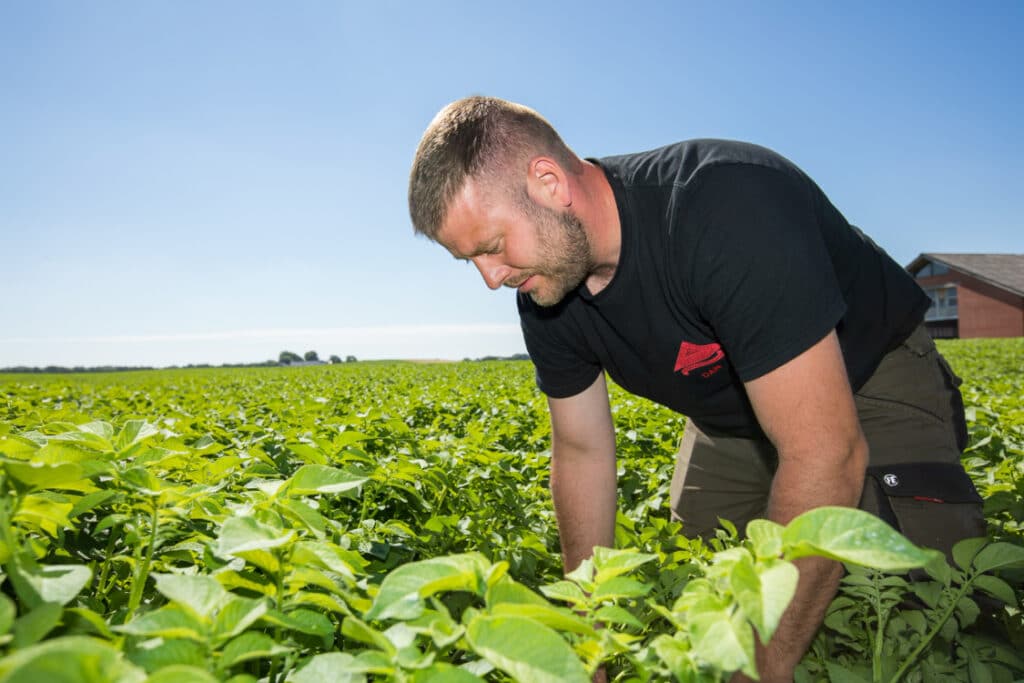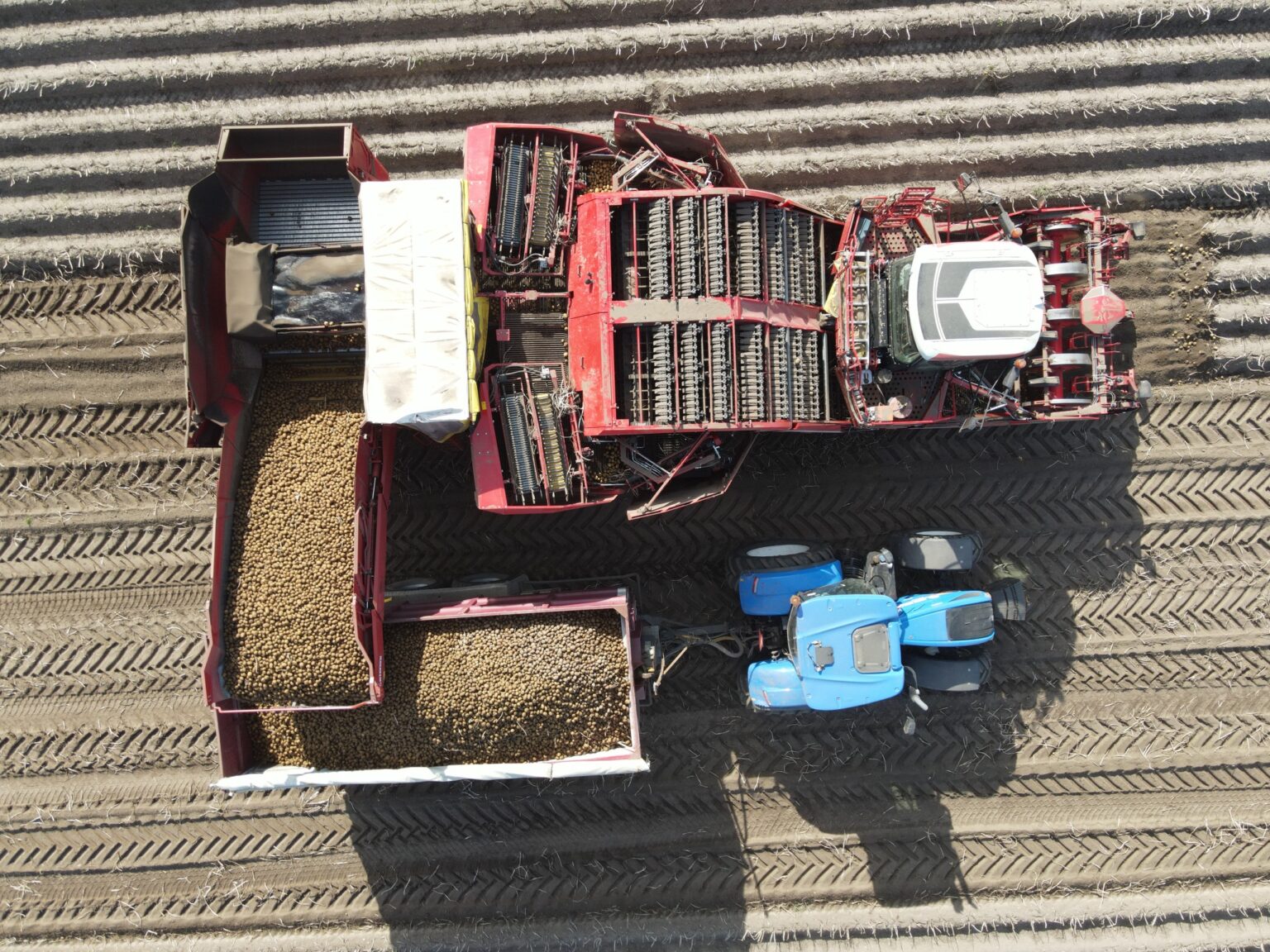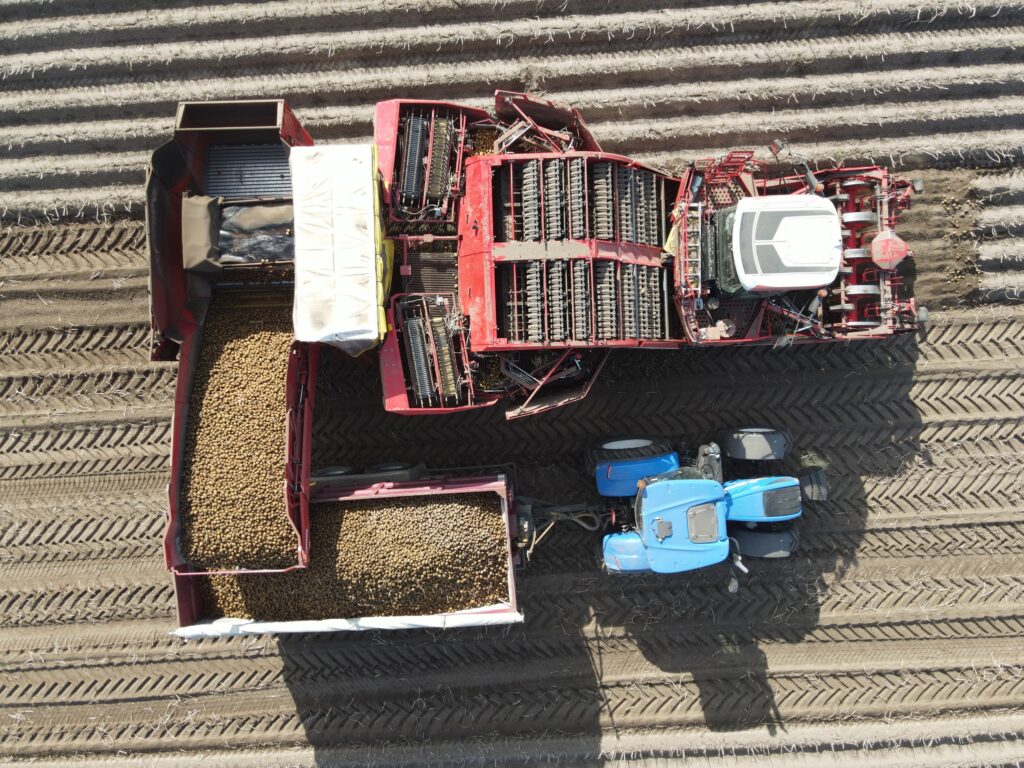 In 1952, Knud Kristensen founded a potato boiling plant in Roum and later 2 more boiling facilities were established in Jutland. The potato boiling plant in Roum was the largest in Denmark and when production was at its peak, 60,000 tonnes of potatoes were boiled every year. Potatoes continued to be boiled until the 1972 oil crisis, which meant that the potato boiling was no longer profitable. In addition to boiling potatoes, potatoes were bought/sold, just as they were washed and packed at the packing plant. The company was among the first in Denmark in this field. Unlike today, where the process is done with cold water, back then potatoes were washed with hot water recycled from the potato boiling. Before Denmark's entry into the EC, the company produced potatoes on a large scale on its own land in Sweden. From being a trading company, the company has branched out to also have significant in-house production of seed and potatoes for consumption, both on its own and leased land. The company, personally run by Knud Kristensen, was transformed into a company in 1967 and Knud Kristensen and his son Kaj Kristensen were owners of the company. In 1979, another one of the sons, Jens Kristensen, also joined the company and Jens Kristensen has been the sole owner since 1999. From 1998 and until today, Jens, in close collaboration with Agriculture and Production Manager Lars Christensen, has run Northern Europe's largest centre for seed potatoes.
Potatoes from the entire kingdom
Knud Kristensen ApS, today referred to as Møldrup Kartoffel Eksport, cultivates 1,350 ha of agricultural land, of which approx. 750 ha. have seed potatoes. The company has its own modern equipment and machinery to cultivate the many hectares of land. In 1991, a modern sorting centre was built for handling seed potatoes. The company built new halls in 2000, 2003, 2005, 2008, 2018 and 2020, respectively. The company has approx. 12,000 m2 of buildings, spread along the old Hobrovej between Roum and Møldrup.